Product Filters
Product filter systems is a system that will help your customers to find products quickly and easily, no matter how many products, variations, or brands.
1. Navigate to Manage
2. Select Product > Product Filter

3. By default, the product filter system is off. Switch On to enable the product filter button and click + Add Filter button

4. Set the filter name, for example, filter by product price
5. Select the filter type, there are 7 types, you can choose to enable it according to your needs.
Filter by Price
Filter by Category
Filter by Brand
Filter by Attribute
Filter by Rating
Filter by Stock
Filter by Status
6. Click the Save button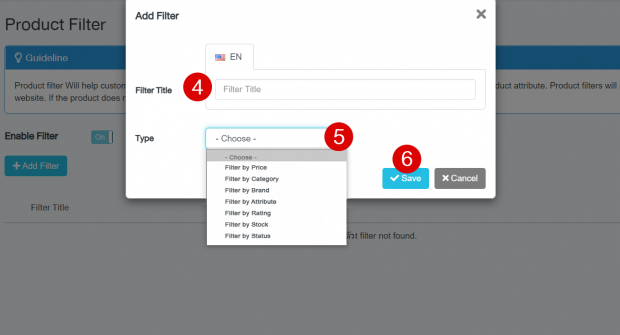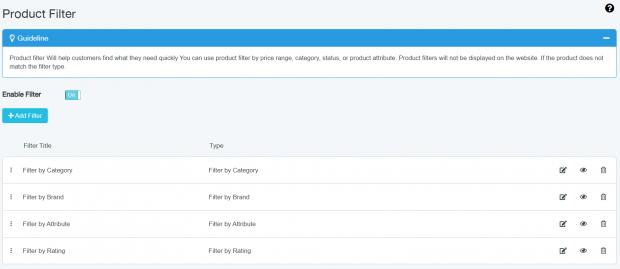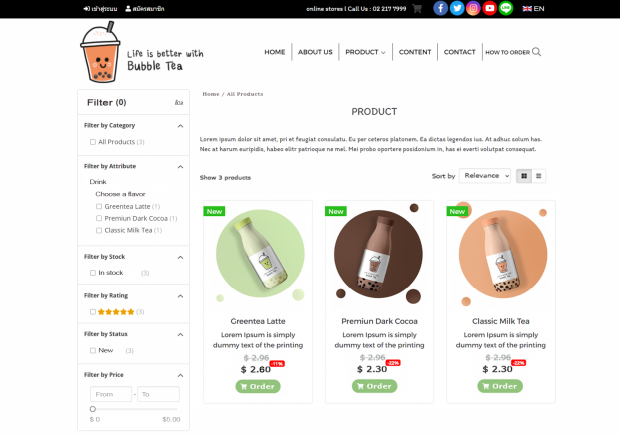 Results when the product filter system is turned on